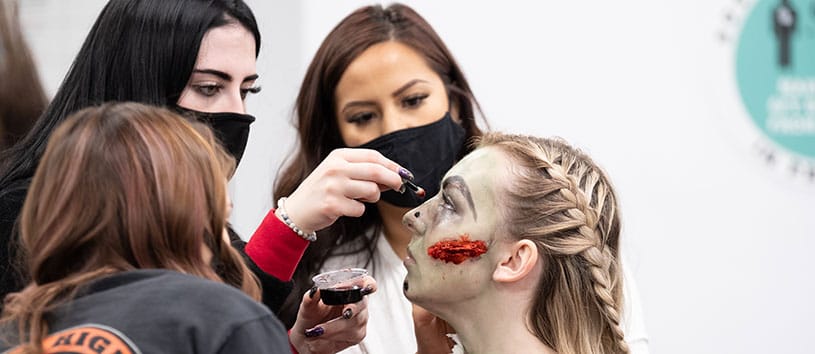 October has always been an exciting month for Penrose Academy and with the challenging, uncertain times 2020 has brought to the world we are proud to say one thing has remained the same – OUR LOVE FOR HALLOWEEN!
We have been looking forward to this month all year, so the Halloween spirt was alive and well last week with staff and students dressing up every day.
Each year we typically have our semi- annual event "Wander + Wonder" a live hair and makeup gallery with all looks created by students. Due to COVID-19, we had to reinvent and innovate what it would look like this year and we came up with "Stream & Scream."
Scream & Stream is like the hair and makeup version of the hit TV show "Chopped." Similar to the show, we supplied the students with random items, and they were to make a look using only the things they were given. The students enjoyed the event and did amazing work! We look forward to continuing this fun and creative alternative to Wander + Wonder until we can all safely be together again.
Check out our gallery below and click here to see the video of the event.