Our Programs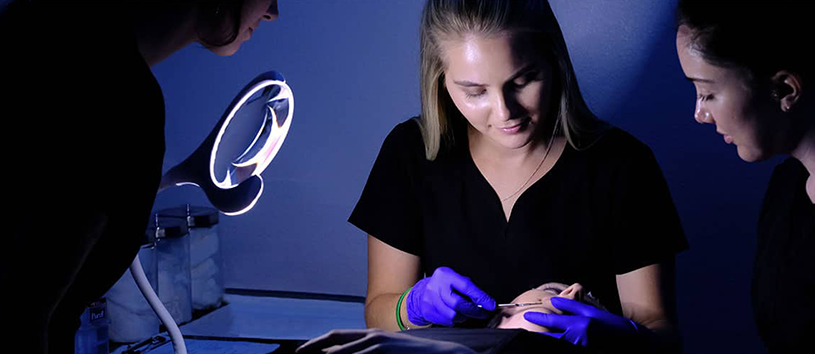 Get Your Training at Penrose Academy and Become a Beauty Professional
Penrose Academy has one goal: helping you become a highly sought-after beauty professional. We partner with leading international beauty educators to drive our innovative curriculum. Get ready to work with industry heavyweights such as: Pivot Point, Milady, Davines, Comfort Zone, Hattori Hanzo Shears, SkinMedica, Joico, CND, and Lumenis.
Beyond technical skills, our curriculum focuses on business development and life skills training to give you a competitive edge in the marketplace. Develop your social media and marketing skills, leadership skills, public speaking, communication and financial awareness, so you can become a well-rounded beauty professional.
Our programs are designed to help you continuously build on your skills. Learn with the same group of peers and grow your connections in a safe and supportive learning environment. This allows you to dive in-depth into your training, letting you explore, move out of your comfort zone, and consequently grow as an artist.
Is a Rewarding Beauty Career Right For You? Get More Info…
If you're interested in learning more about careers in beauty and exploring whether Penrose Academy is right for you, fill out the form to receive more information or take our online training readiness quiz!
For immediate questions, give us a call at 480-222-9540.