Student Salon, Spa & Medical Spa
Visit Penrose Academy's Student Salon, Spa & Medical Spa for Affordable Cosmetology, Esthetic and Laser Services
Our Student Salon, Spa & Medical Spa offer personalized hair, skin and laser services. All services are performed by supervised students using top products and tools from today's industry leaders. We offer reasonable prices as well a comfortable and clean environment.
We feature only the latest products and services in our Student Salon, Spa and Medical Spa. Be sure to check back often or subscribe to our mailing list to stay up to date with our latest specials.
About Our Student Salon, Spa & Medical Spa
At Penrose Academy, we are confident in our students skills and abilities. We invite you to visit our Student Salon, Spa and Medical Spa to see for yourself. We offer a variety of customized hair, skin and laser services designed to help you reach your beauty and skin health goals. Our accomplished instructors supervise every appointment to ensure that our clients are completely satisfied with our student services.
We Now Offer Online Appointment Booking!
For your convenience, we now offer online Student Salon, Spa and Brow Bar appointment booking. Please book your upcoming appointments by clicking the Book Now button below!
Take advantage of these
MAY FEATURED SERVICES
in Penrose Academy's Student Salon, Spa & Medical Spa
In the Student Salon
Penrose Signature Blow Dry + Conditioning Treatment Package $20.00 ($15 Savings)
Haircut + Conditioning Treatment Package $15.00 ($15 Savings)
In the Student Spa:
SkinMedica® Facial + Add-On Dermaplaning Package $25.00 ($20 Savings)
In the Medical Spa
Scarlet Microneedling With Radio Frequency Pick Any 2 Areas + SkinMedica® TNS Essential Serum Package – $750 ($1000 Savings)
Best hair cut I've ever had. Alexi did a great job. The support from the teachers was the icing on the cake. I will return for sure. The entire experience was excellent.
How Our Student Salon, Spa & Medical Spa Work
All services are performed by students under the supervision of licensed educators. Your service will start with a greeting and a brief consultation with the student you have scheduled your appointment with, then you will be joined by an educator to review the services you have elected to receive. The student will perform your services with guided advice and assistance from one of our instructors.
At the conclusion of your service, the student will guide you to our retail marketplace and give you product recommendations for you to re-create your look or keep your skin healthy at home. Before you leave one of our guest relations coordinators will assist you with paying for your services and products, then schedule your next appointment in our Student Salon, Spa or Medical Spa.
To Our Valued Penrose Academy
Student Salon, Spa & Medical Spa Guests
While many things have changed in the world and on our campus, one thing has remained: our commitment to the safety of our Penrose community. We will continue to prioritize the community's health and safety by incorporating guidance from trusted sources including the Center for Disease Control (cdc.gov), the AZ Department of Health Services (azhealth.gov), the US Department of Education (ed.gov), the Occupational Safety & Health Administration (OSHA) and the Arizona Governor's Office (azgovernor.gov) into our SSIC Plans.
We've made some distinct changes/requirements designed to help protect our community:
Guests must pre-book their appointments by calling 480.222.9540 or Book Online. No walk-ins.
Guests are asked to come to our side front door where a greeter will be waiting. The greeter will assess whether the guest should wait in their car or join us on campus.
Guests will be required to wash their hands immediately after entering building.
Guests will complete a short COVID-19 health questionnaire upon arrival.
All members of the Penrose community must comply with the Governor's request to wear a face mask / covering while on campus. Face mask guidelines during specific services will vary.
If necessary and at random times, our staff and faculty may be temperature screening guests (and our staff, faculty and students are also randomly temperature screened)
Appointments are limited to the guest only; unless assistance is required, or the guest is a minor and then only one additional guest is allowed.
Social distancing of 6 feet, when possible, is always expected.
Call us @ 480.222.9540 to make your appointments. We look forward to seeing you soon!
Your Student Salon, Spa & Medical Spa Appointment at Penrose Academy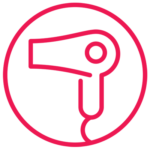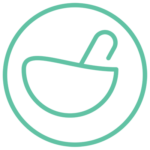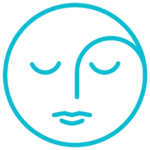 Thank you for scheduling an appointment in our Student Salon, Spa & Medical Spa!
We look forward to seeing you at your pre-scheduled appointment time.
Upon arriving for your appointment, please adhere to the following safety protocols we've implemented to help ensure your safety and the safety of all our staff, students and other guests.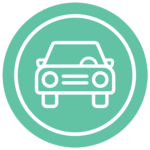 1) Upon arrival in our parking lot, call 480.222.9540 to alert our front desk of your arrival. Please remain in your vehicle until you receive further directions. We appreciate your patience while waiting in your vehicle until you get a call back with instructions for entering the building.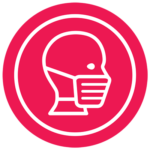 2) If not already wearing one, please put on a face mask. Face masks are required while on our campus; guidelines during specific services will vary.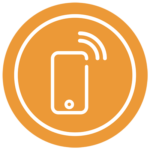 3) Enter building per instructions provided by one of our Guest Relations Coordinators, who will then meet you at the specified entrance.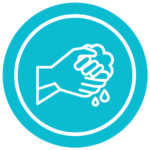 4) Take a moment to wash your hands with soap and water at one of our hand washing areas prior to proceeding to your appointment.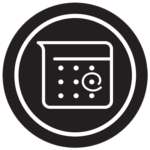 5) After your service is complete, proceed to our front desk/reception area to purchase any retail products and rebook your next appointment.
Thank you for visiting Penrose Academy and supporting our students!