Rachel Long Overcame Many Challenges to Finish Her Esthetics and Laser Education at Penrose Academy in Order to Teach People About the Health and Wellness of Their Skin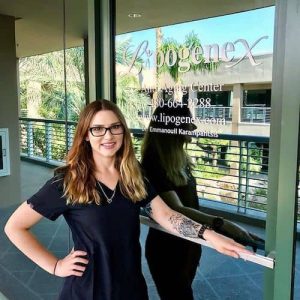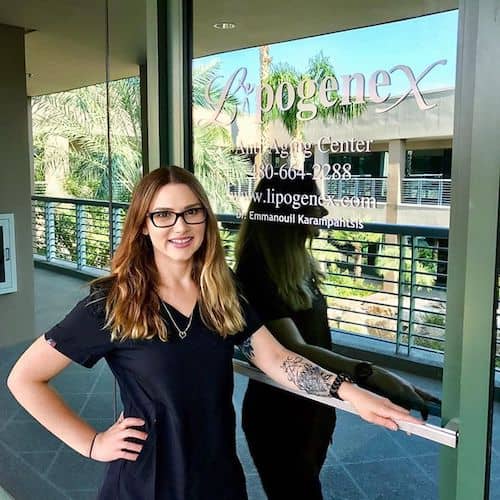 Penrose Academy Esthetics and Laser graduate Rachel Long overcame many challenges to complete her training and excel as a medical esthetician, laser tech, makeup artist and front office coordinator.
Rachel grew up spending tons of time in her mother's salon and spa. Her grandma and great grandparents were nurses and doctors. Little did Rachel know, her early influences would shape her into becoming a medical esthetician. Then came the inspiration.
At age 18, while studying studio art and journalism at NAU, Rachel was diagnosed with melanoma – a type of skin cancer. At this point, Rachel decided she wanted to educate people about skincare and the health and wellness of their skin. Rachel said, "I decided to leave NAU and pursue a career in Esthetics with the intention of being in a medical setting." That's when Penrose Academy entered the picture. When asked why she chose Penrose Academy as opposed to other options she answered, "I really loved the vibe of Penrose. I did not get that from the other schools I looked into."
The school change was a pivotal move for Rachel, and it put her on the path to success. Rachel worked hard while attending school. She moved back in with her parents and her infant brother in order to help pay off her loans. She also worked three jobs to put herself through school. When asked how she got through that period of her life Rachel said, "I'm not exactly sure how I managed to juggle it all, but I can only say the determination to get what and where I wanted is what drove me to get through those 6 months and I enjoyed every second of it."
And it was worth it. Rachel has since excelled in the field of medical esthetics thanks to training she received at Penrose, and her own motivation to succeed. Rachel had no trouble finding employment in her field once she graduated. When potential employers saw Penrose Academy on her resume Rachel acknowledges, "I've always had a positive reaction from potential employers when they hear of my attendance at Penrose. Even more so with my excellent grades and achievements after."
Rachel worked for Massage Envy as the lead esthetician in Flagstaff as soon as she finished school, and for a skin and makeup boutique with Bare Essentials downtown. From there, she worked at numerous spas specializing in skin, makeup, and eyelash extensions. For the past 2 years she was an account manager at PCA SKIN. Rachel managed and educated over 400 professional accounts (solo estheticians, salons, spas, medical practices, etc) across the US and Puerto Rico. Rachel currently works for Dr. Karampahtsis at Lipogenex Anti-Aging Center as the medical esthetician, laser tech, makeup artist and front office coordinator.
When asked if completing the Esthetics and Laser programs at Penrose Academy enhanced her life Rachel responded, "I learned so many value things at Penrose that I've applied in the field and other areas of my life. I think what stands out the most is something Jill always said: "Get comfortable being uncomfortable", oh man is that the truth! And of course, fierce conversations. Without learning that technique, I would not be where I am today."
Congratulations on your success Rachel, you are a role model and an inspiration for Penrose students and staff.
If You're Interested in Learning About Skincare then Check out Penrose's Esthetics Program and Laser Program, or call 480-222-9540 for More Info.