We are so excited to announce the newest addition to our arsenal of lasers: Lumenis Splendor X™!
Coming April 2022!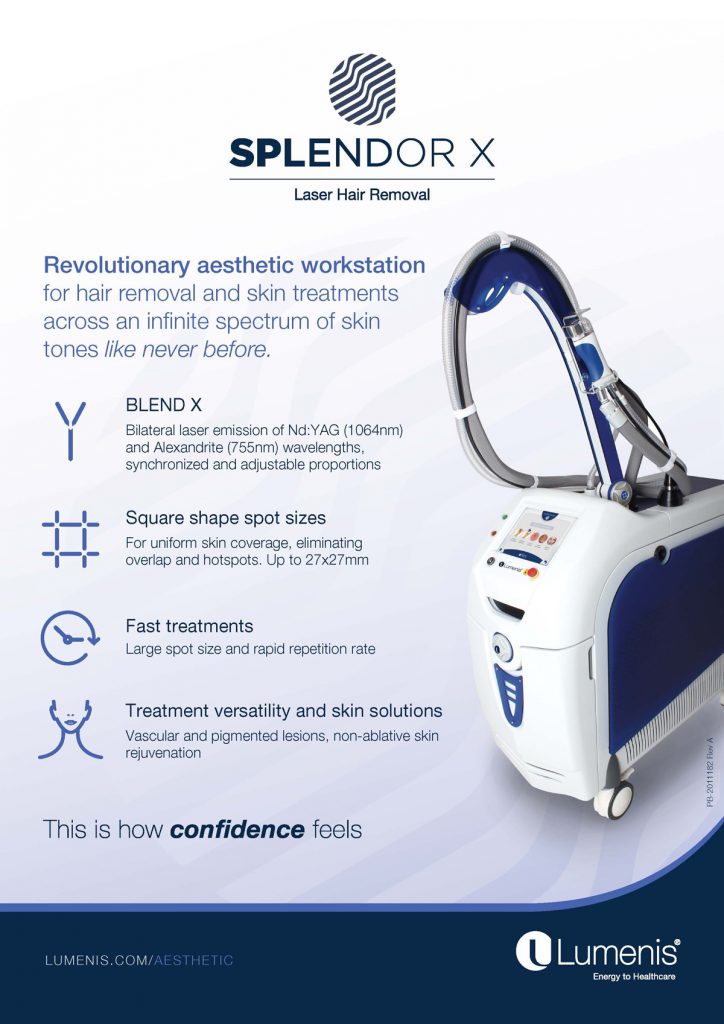 The Splendor X is unlike any other hair reduction technology! It combines dual wave technology to treat all skin types AND sun exposed skin!
Other features of the Splendor X include:
Faster hair reduction application time in the medical spa!
Half the amount of hair reduction treatments needed to see results!
A new service will be added to our Medical Spa menu that treats red and blue vascular lesions, also known as spider veins!
For more information on our upcoming Laser program start dates, give our admissions team a call at 480.222.9540