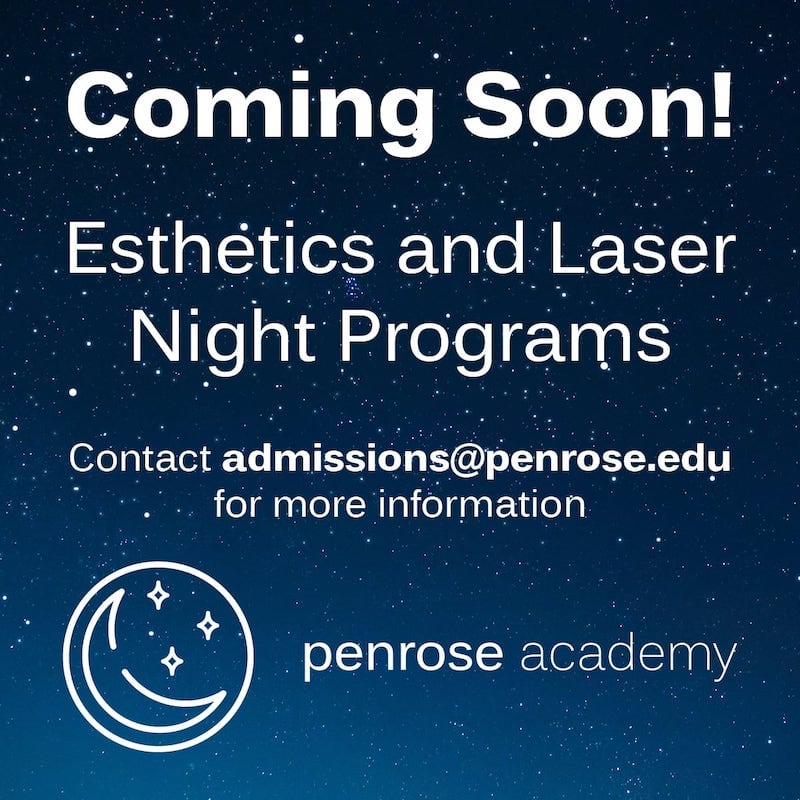 Count Your Lucky Stars Because Penrose Academy Now Offers Esthetics and Laser Night Programs in Scottsdale, AZ
If you've wanted to break into the beauty industry, but your schedule is too full to commit to traditional school hours, you're in luck!
We are excited to announce that we are now offering night schedules for our Esthetics and Laser programs! Our night programs provide another option for students who may not be able to attend a traditional day schedule due to work schedules, family commitments, and other responsibilities – possible roadblocks to their ability to pursue a career in the beauty industry.
The night schedules follow the same curricula and incorporate the same hands-on training as our day programs, while also adding the ability to provide Student Salon and Student Medical Spa service to guests who aren't able to schedule daytime appointments.
The schedule for both programs is Monday, Tuesday, Wednesday, and Thursday from 5:30 pm to 9:30 pm. Hurry to enroll so that you can claim your spot today and begin training for an exciting career in beauty.
Are you looking to fit Esthetics and Laser training into your schedule so that you can start or go further in your beauty career? Follow the program links for class start dates and more information on how to begin!