We are so pleased to announce the newest addition to the Student Spa Clinic!
SkinPen is the leading microneedling device in the industry. SkinPen is known to be comfortable, effective and minimally invasive.
Microneedling is a service for those that struggle with:
• Wrinkles
• Acne scarring
• Fine lines
• Enlarged pores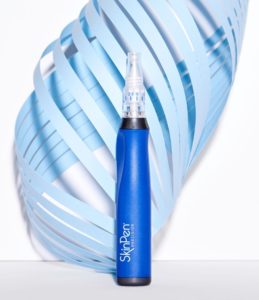 How does it work?
SkinPen creates hundreds to thousands of "micro" skin punctures per second to stimulate the skin's natural wound healing process to prompt tissue remodeling without causing scar tissue formation.
Why use it?
It has been proven to safely and effectively fight the appearance of neck wrinkles and acne scars. SkinPen is the first FDA-cleared microneedling device.
Will it work for me?
SkinPen has medically backed research and results. Our skin professionals can assist you during your consultation.
For more information or to book an appointment call us at 480.222.9540