We caught up with Penrose alumni Hannah Schaefer to see what her journey after graduation entailed and what advice she has for upcoming stylists entering the beauty industry!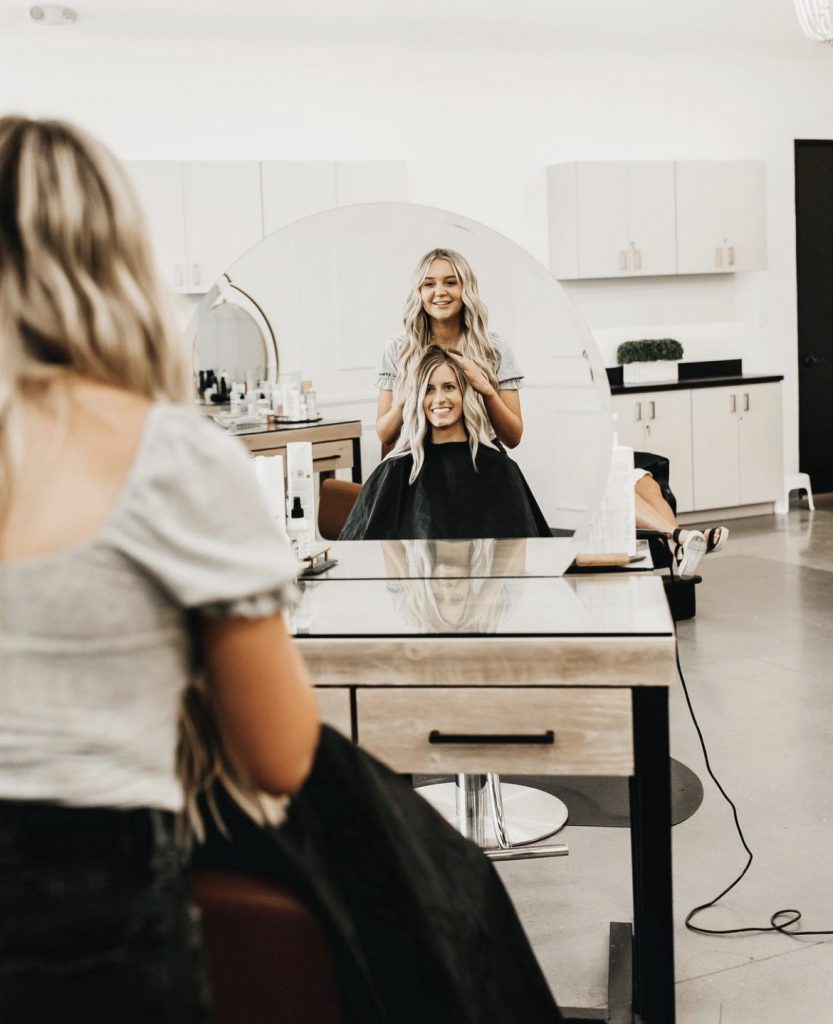 What have you been up to since you left Penrose Academy? So much has happened since I graduated Penrose in august 2019! Right after graduation I landed the most amazing assisting job with Sarah Stratton (@minimalmane). With all her hair knowledge she shaped me into the stylist I am today. After assisting Sarah for a year I began to take my own clients while still assisting and improving my skills. Sarah was a rental stylist who let me work commission under her and her business to build my clientele. Once I had a comfortable amount of clients we decided it was time for me to go on to full time stylist. Sarah recently opened her own suite and I now rent a chair from her. At the age of 21 I own my own business Valley Strands focusing on low maintenance lived in color, blondes, extensions, and modern cuts.
What do you like most about your job/industry? My favorite thing about the beauty industry is that it is constantly evolving. There is not just one way of doing things and everyone has their own techniques, tips, and tricks. I love taking continued education and learning all the new trends. Everyone has something to bring to this industry that sets you apart and makes you different to clients and other stylists. I always believe in community over competition.
How did your education at Penrose prepare you for your job now? I received an awesome education at Penrose. The standards Penrose holds its students to sets you up to be successful and professional in this industry. My basic skills were perfected & clean which looks great to any employer out there. Besides all the hair techniques I was taught, the most valuable behind the chair lesson I learned was the importance of a consultation.
What advice can you give to our current students? If you're a student at Penrose my biggest advice is to take school seriously and create a good work ethic and good habits now. Even as basic as showing up early and having good attendance will set you apart. Now is the time to practice and build as much confidence as you can. Take the time to take continued education outside of school to figure out what you want to focus or specialize in. Also build your social media while you are in school. This is one of the most important tools to getting clients. Once you graduate I highly recommend finding a mentor whose work you look up to. Make sure it's someone who believes in you and wants to see you grow in this industry. Assisting can be such an awesome opportunity as long as it's with the right person or salon.
Follow Hannah on instagram @valleystrands